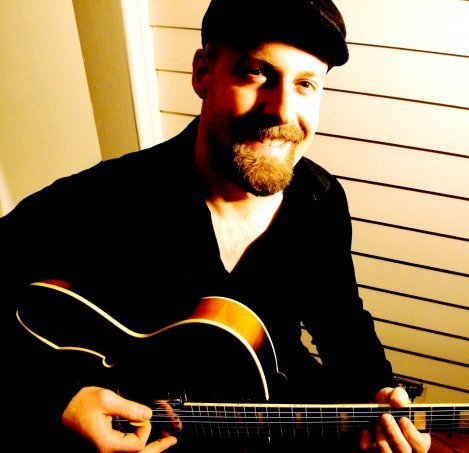 43 year old John Ingrassia has studied privately with prominent musicians /teachers he is entering his 26th year of professional playing and 16th year of teaching. If you are looking for beginner, intermediate or advanced music lessons,  John teaches all styles of music he also conducts several music instruction clinics all around the country and performs with his group The Johnny I Band. John has conducted classes at Green Street Art school at Wesleyan University  and hosts music camps throughout CT. He is also an active instructor in the Homeschool community and runs several Music & Art therapy programs. John continues to keep a great retention rate with his students year after year…. with his experience and engaging lessons that helps his students become the best musician they can be. Visit John on Facebook at https://www.facebook.com/john.ingrassia.5
John has performed at top music venues such as Infinity Music Hall, Toads Place, Black Eyed Sallys and Bridge Street Live. John has also performed, recorded & hosted his Rock & Roll Camp with many friends and heavyweight musicians including Grammy award winners and Rock and Roll Hall of Fame members:
Jaimoe (founding member and drummer of The Allman Brothers Band)
Billy Cox (The Jimi Hendrix Experience & Band of Gypsys)
Johnny Winter
Tommy Shannon (Stevie Ray Vaughan & Double Trouble)
Chris Layton (Stevie Ray Vaughan & Double Trouble)
Reese Wynans (Stevie Ray Vaughan & Double Trouble)
Brad Smith (Blind Melon)
Glen Graham (Blind Melon)
Teddy Zig Zag Andreadis (Guns N' Roses)
John Hammond Jr.
Matt Sorum (Guns N' Roses, Velvet Revolver, Slash's Snakepit)
Gilby Clarke (Guns N' Roses)
Brad Stewart (Shinedown)
Dave Krusen (Pearl Jam)
Vin Dombroski & Andy Patalan (Sponge)
Steve Ferrone (Tom Petty Heartbreakers, Clapton)
Benmont Tench (Tom Petty Heartbreakers)
Peter Klett (Candlebox)
Mike Malinin (Goo Goo Dolls)
Christopher Thorn (Blind Melon)
Aaron Comess (Spin Doctors)
Scott Hessel (Gin Blossoms)
James LoMenzo (White Lion, Black Label Society)
Jerry Jemmott (Aretha Franklin, BB King, Gregg Allman)
Chris Duarte
Grayson Capps
Coco Montoya
Tinsley Ellis 
Bruce Iglauer (Alligator Records Owner)
Steve Gadd (Paul Simon, James Taylor)
Rob Affuso (Skid Row)
Jack Russell (Great White)
Tommy Castro
Dirk Verbeuren (Megadeth)
Ron "Bumblefoot" Thal
Peter Keys (Lynyrd Skynyrd)
Liberty DeVitto (Billy Joel)
David Ellefson (Megadeth)
David Abbruzzese (Pearl Jam)
Legendary producer Jim Gaines (SRV, Santana, Steve Miller) has recently mixed John's latest CD release "Johnny I. All Star Blues Revival".
Notes of Achievement
He has won awards for "Favorite local artist" and "Best guitarist" with nominations for "Best band in CT".
John's music has been featured on several CT radio stations WPLR, WCCC, Radio 104.1 and several other stations throughout the country and overseas.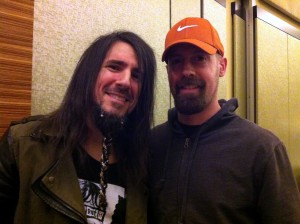 Johnny w/ Ron Thal (Guns N Roses)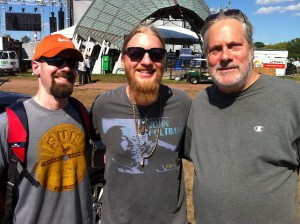 John/ Derek Trucks/ Big John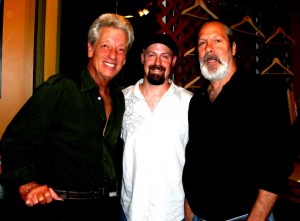 John Hammond Jr./ John/ Big John @  Infinity Music Hall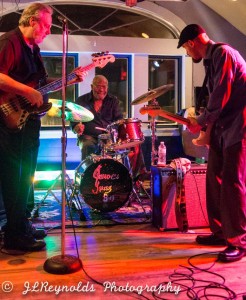 The Johnny I. Band w/Jaimoe (Allman Brothers Band)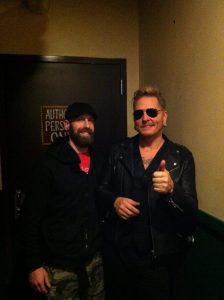 John w/ Matt Sorum (drummer Guns N ' Roses, Velvet Revolver , The Cult)
Matt is part of John's EP All Star Blues Revival ii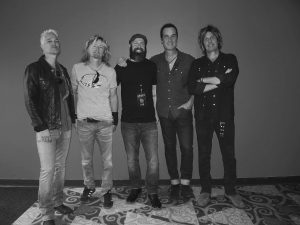 John w/ Stone Temple Pilots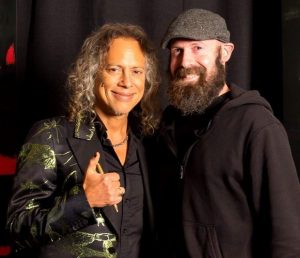 John w/ Metallica guitarist Kirk Hammett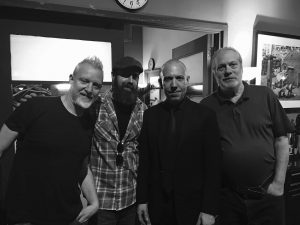 John w/ Spin Doctors Chris Barron
---
We offer Guitar lessons, Music lessons, Online Music lessons, Rock guitar lessons, Blues guitar lessons, Drum lessons, Piano lessons, Songwriting, Recording, Music Therapy in Cheshire, CT, Prospect, CT, Southington, CT, Wallingford, CT, Woodbridge, CT, Bethany, CT, Hamden, CT, MA , RI , ME , NY ,  NH , NJ  , VT , PA , MD
---
Contact us today to learn more about how you can benefit from John's music experience and teaching style.